Safe. Smart. Step-by-Step.
Our COVID-19 Reopening Procedures
As Florida transitions through Phase 2 of reopening, Seed & Bean Market is now serving outside with 6ft social distancing and inside at a 50% capacity. We continue to adhere to the CDC's guidelines and practice the Plan for Florida's Recovery with the highest cleaning standards and social distancing.
Make sure to continue checking in to see what essential goods we have listed for sale at the Market (availability varies due to demand).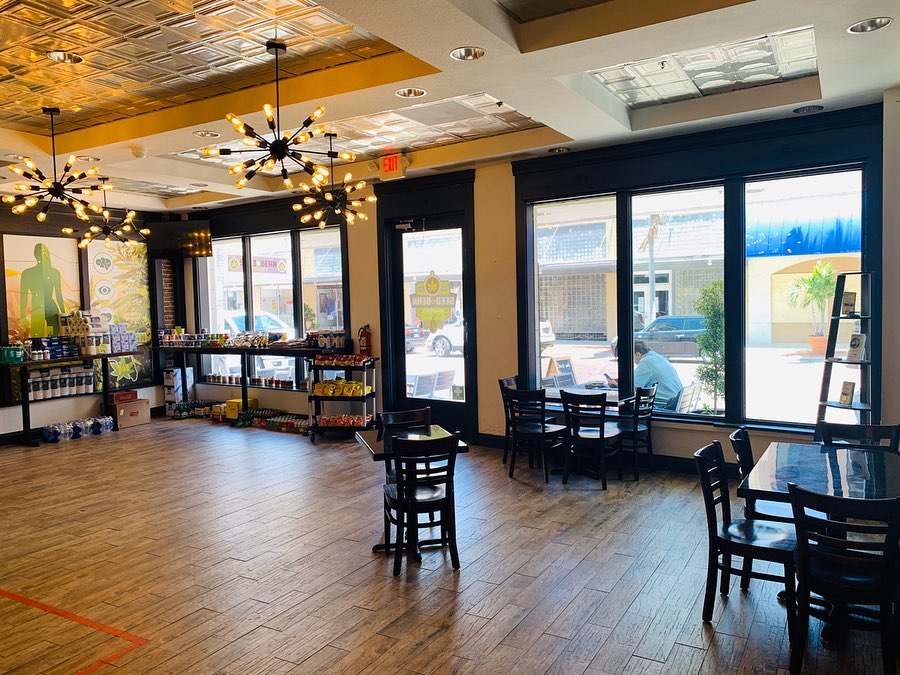 A
CANNABIS

 CAFE

EXPERIENCE
FLORIDA'S FIRST CBD MARKETPLACE
Seed and Bean Market in Ft Myers, FL is committed to bringing you the best quality CBD you can buy. We only carry trusted CBD brands for you to choose from.
Seed and Bean cultivated into reality in 2018 in Ft. Myers, Florida after five founders who had been in the Cannabis industry for years discovered their passion for the benefits of CBD, enjoying a solid cup of coffee, unique foods and beers and giving others a comfortable lifestyle destination.
Seed and Bean is the first CBD Marketplace of its kind and while we are innovators in the marketplace with an awesome niche we are dedicated to offering only the highest quality and tested products, creating a chill atmosphere, making sure our customers become part of our family and  imploring our philosophy of giving back and becoming part of the fabric of  our communities. 
Discounts Valid In-Store Only
10% DISCOUNT FOR SENIOR CITIZENS
10% DISCOUNT FOR MILITARY/
VETERANS
10% DISCOUNT FOR FIRST RESPONDERS
10% DISCOUNT FOR GOVERNMENT EMPLOYEES
OUR PROMISE TO YOU
Our team carefully selects the brands and products featured in our Markets and on our Website. We are dedicated to Premium and multi tested CBD products to ensure our customers, friends, and family members are getting the best possible product and wellness experience from their CBD.
COME CHILL WITH US!
FT MYERS, FL
SEED & BEAN IS HOSTING A SPECIAL EVENT!
EXCLUSIVE PROMOTION
FT MYERS, FL
10% OFF FOR SENIOR CITIZENS/MILITARY/FIRST RESPONDERS!