Seed & Bean Market's NEW Dinner Special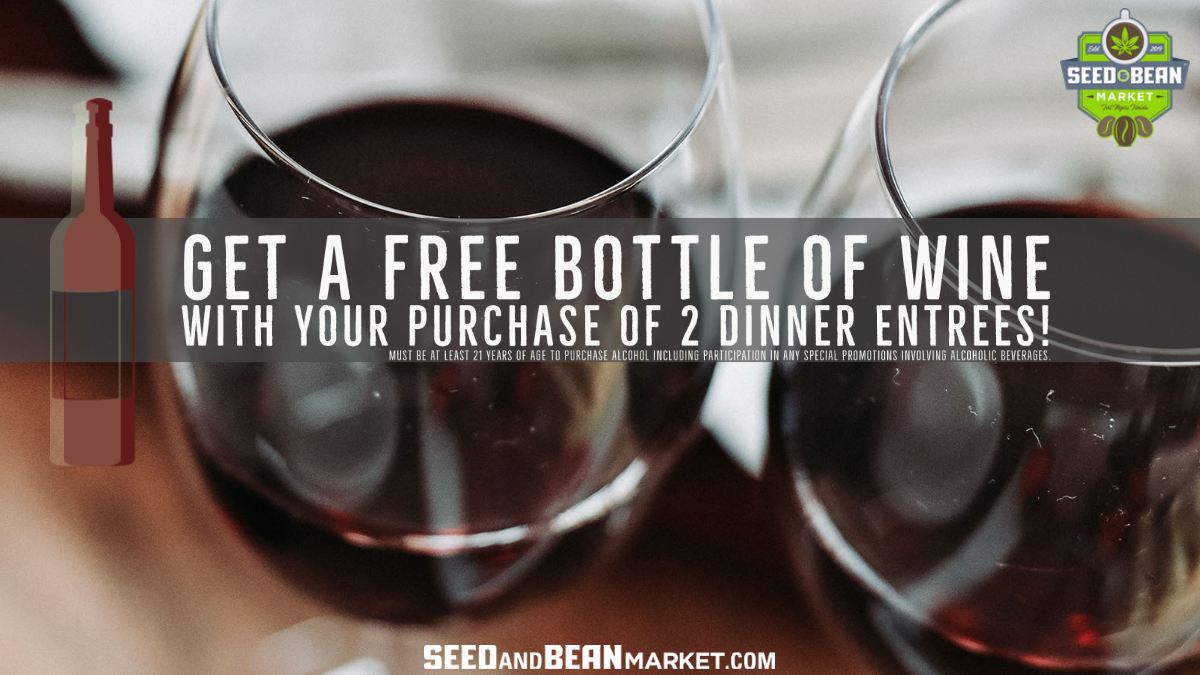 Get a FREE bottle of wine with your purchase of 2 dinner entrees!
Must be at least 21 years of age to purchase alcohol including participation in any special promotions involving alcoholic beverages.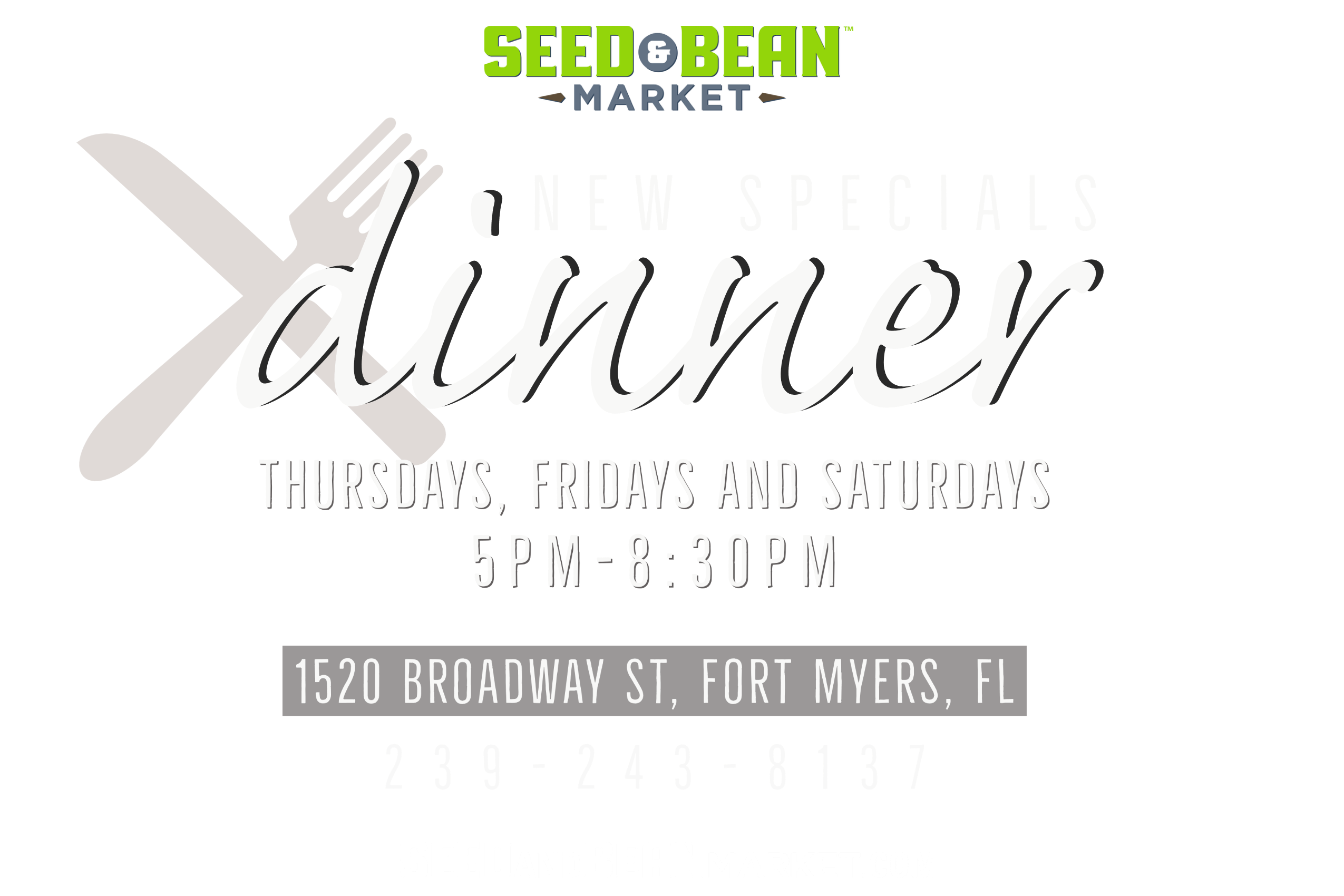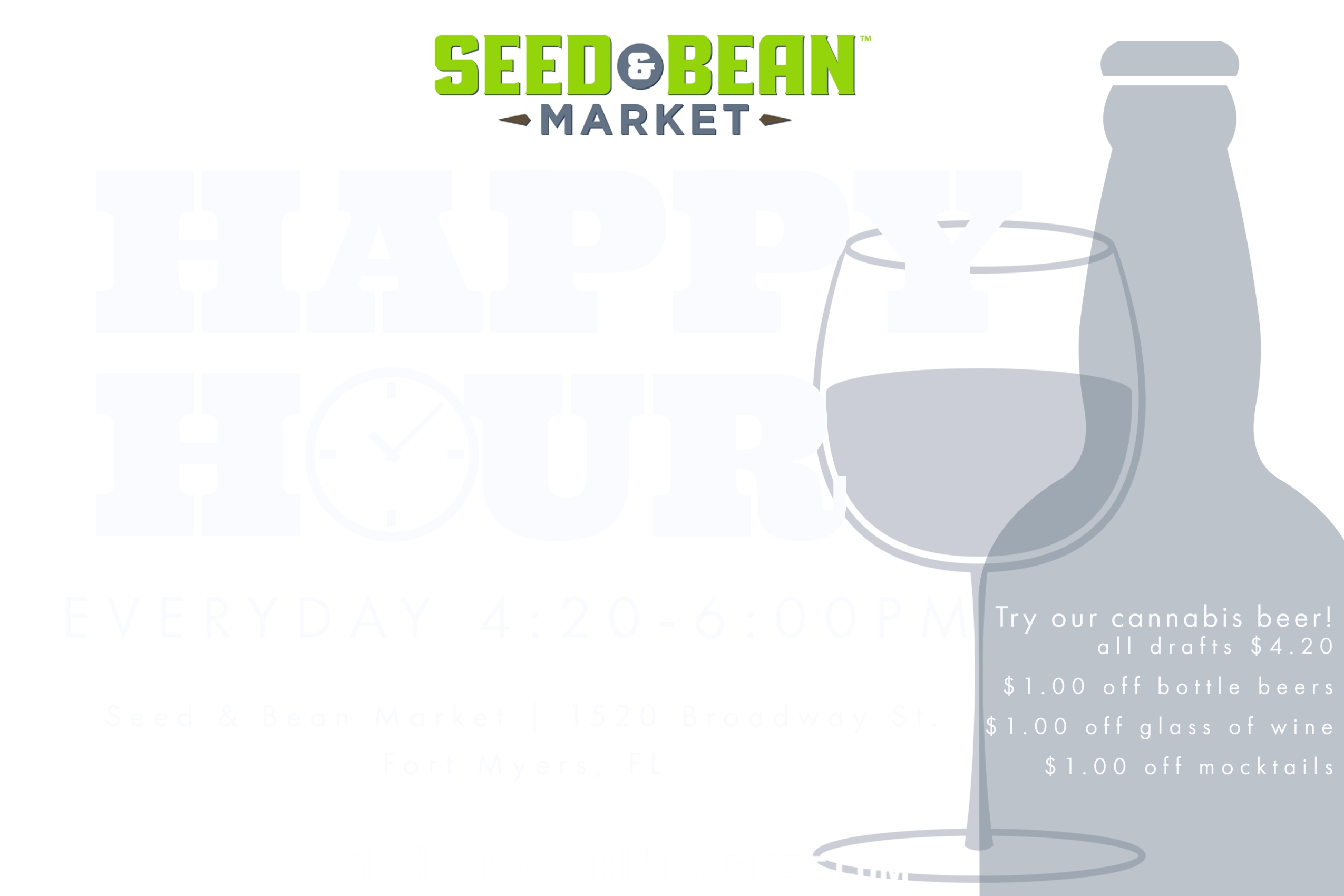 Seed & Bean Market is Florida's first Cannabis Café and CBD Marketplace!