Introducing March's Product Spotlight
Seed and Bean's Product Spotlight is our way of listening to our community and customers. Each month we are highlighting and educating you on a CBD product and their benefits, uses, ingredients and more! Read more about March's Product Spotlight, Social CBD Vape Pens below!
SOCIAL CBD VAPE PENS
Social's disposable ceramic core technology evenly distributes heat to the cbd vape oil in a self-contained, easy to use way.
INGREDIENTS
MCT Coconut Oil, CBD Hemp Extract, Essential Oils
*Contains Coconut
ACTIVE INGREDIENTS
Isolate CBD
Shown to help improve the body's natural response to stress, Isolate CBD is pure CBD extract from the hemp plant. All additional phytocannabinoids are carefully removed, leaving nothing except CBD.
MCT Oil
MCT oil, also known as medium chain triglycerides, has been dubbed a super fuel since your body absorbs MCT's rapidly and efficiently.
SUGGESTED USE
Inhale through the opening at the top of the pen. Light will glow at opposite end when in use.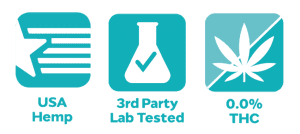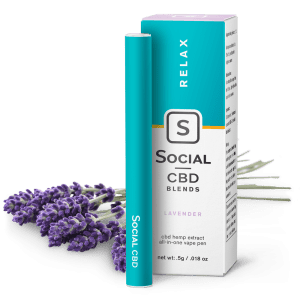 RELAX
Take it easy with our bestselling RELAX Lavender CBD Vape Pen. Using the purest CBD extract available, enriched with highly refined lavender essential oils, breathing in this soothing blend is your ticket to calm and tranquility amidst the chaos. 
Available In: 125MG or 250MG of CBD Per Pen

1-2mg of Pure CBD Per Three Second Puff

Lavender Flavored Naturally with Essential Oil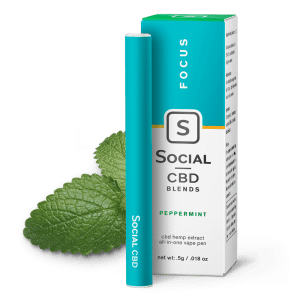 FOCUS
Find your center with our FOCUS Peppermint CBD Oil Pen. Using the purest hemp-derived extract available, and enriched with highly refined peppermint essential oils, this cooling blend will stimulate your senses to inspire peace and clarity. 
Available In: 125MG or 250MG of CBD Per Pen

1-2mg of Pure CBD Per Three Second Puff

Peppermint Flavored Naturally with Essential Oil
Related products
Funky Farms Granddaddy Purple Vape Cartridge
Funky Farms' Reserve Line Granddaddy Purple 600mg Cartridge
Related products
Funky Farms Pineapple Express Vape Cartridge
Funky Farms' Reserve Line Pineapple Express 600mg Cartridge