Introducing October's Product Spotlight
Seed and Bean's Product Spotlight is our way of listening to our community and customers. Each month we are highlighting and educating you on a CBD product and their benefits, uses, ingredients and more! Read more about October's Product Spotlight, Social Naturals CBG drops below!
Social Naturals CBG Drops
Social CBD has rolled out a line of natural products that do not contain any artificial colors, flavors or toxic preservatives. 
"We combine science with naturally occurring supplements to deliver effective solutions. That means formulating products with ingredients and dosages clinically shown to be affective."
What is CBG?
Cannabigerol (CBG) is the precursor to all cannabinoids. Known as "The Mother of Cannabinoids", this non-psychoactive molecule transforms into the more common cannabinoids (CBD, CBN, THC) as the hemp plant matures.
How to use it:
The recommended dose is directed to take a 1mL dropper by mouth as needed. However, if you are new to CBD, CBG, or cannabis in general, try taking half of the recommended dose and gage your use of this product based on personal experience and desired effects. Store in a cool, dark place. Shake well before use. 
Why use it?
CBG is used to support memory, reduce oxidative stress and as a neuroprotective. Improving these three aspects of your well being is thought to improve cognitive function overall. 
"This "stem cell" cannibinoid is notoriously difficult to isolate, with only 1% of the hemp plant producing the molecule. Plants must be harvested early in their life cycle, resulting in extremely low yields of CBG."
Shop Social CBG for a limited time discount of 10% off during the entire month of October 2020!
Shop Similar products:
Shop our Virtual Worker products online and in store! See similar featured products below.
Related products
PureNative Neutral Sublingual Oil
PureNative's Full Spectrum Nano-CBD Oil is the perfect blend of over 100 different cannabinoids coupled with fast absorption technology and hemp seed oil to deliver pure relief for everyday use.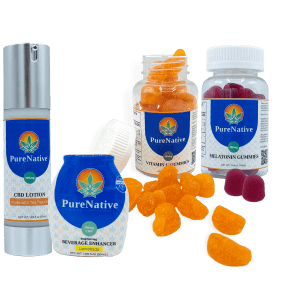 Related products
Virtual Worker Package
Working from home has been an big adjustment for many people. That is why we put together the perfect Virtual Worker package for the modern day lifestyle.